***WINE AMERICAN STYLE THIS 4TH OF JULY WEEKEND***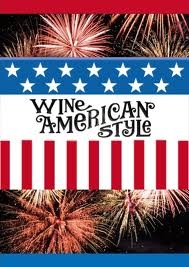 July 4, 2014 @ 11:00 AM
***WINE AMERICAN STYLE THIS 4TH OF JULY WEEKEND (FRI & SAT)***
Celebrate your 4th of July weekend by enjoying some red, white and blue-berry wine! Let us take you on a full day tour of the wineries on the Lake Erie Shores and Islands Wine Trail.
We'll visit four to five beautiful wineries, sample their wines and enjoy the scenery overlooking the beautiful vineyards.
Visit our website at www.northcoastgrapevinetours.com and contact us to book your tour!