"VALENTINE'S DAY WINERY TOUR"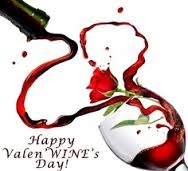 February 20, 2016 @ 8:39 AM
"VALENTINE'S DAY WINERY TOUR SPECIAL"
SATURDAY, FEBRUARY 13TH

Surprise your sweetheart with a "Valentine's Day" celebration he/she will remember for a long time. Take your sweetie on a day long excursion to some of the wonderful wineries of the Lake Erie Shores & Islands Wine Trail. What better way to enjoy a romantic day than tasting wine in front of a warm fireplace at the wineries and enjoying the beautiful countryside! No need to program your GPS or worry about drinking and driving, all you have to do is sit back, relax and allow Northcoast Grapevine Tours to be your guide to Ohio wines!
NGT is now offering a special Valentine's Day Winery Tour package for couples. The special will include a tour to 4 wineries along the Lake Erie Shores & Islands Wine Trail. Tastings at each winery are included as well as chocolates and lunch at a designated winery. Contact us for details at 440-282-6598 or info@northcoastgrapevinetours.com
Saturday, February 13th Tour runs 12noon until 5:00 p.m.
Reserve your seats now - we booked up quickly last year!
Cost per couple

$220.00