"Thanksgiving Winery Shuttle" Special Fri Nov 23rd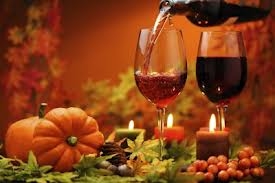 November 23, 2012 @ 12:00 PM
NGT will be offering special "Thanksgiving Winery Shuttles" on the following dates:
Saturday, November 17, 2012
Friday, November 23, 2012
Saturday, November 24, 2012
Start Time - 12:00 noon till approximately 5:00 p.m.
The Shuttle will transport you to 4 wineries on the Lake Erie Shores & Islands Wine Trail. You can visit all the wineries, relax and taste wine and enjoy the scenery without the worry of driving or finding them on your own! This is a great opportunity to spend time with loved ones that are visiting for the holiday! Why fight long lines at the crowded malls on Black Friday and Saturday, when you can enjoy a leisurely afternoon being escorted to some of our beautiful wineries!
Wineries will include:
Paper Moon Vineyards
Matus Winery
Vermilion Valley Vineyards
Quarry Hill Winery

Special reduced tour rates will be offered as we want to give thanks for all the wonderful guests and success we've had this year!
For the small cost of $40.00 per person, you will be transported to all these wineries. This is approximately a 42% discount off our half day tours, plus we are adding an additional winery!
Pick-up and drop-off will be at a designated location convenient to the Lake Erie Shores & Islands Wine Trail.
Contact us at info@northcoastgrapevinetours.com or 440-282-6598 to register.