Sweetest Day Winery Tour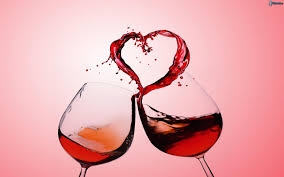 October 21, 2017 @ 11:30 AM
"SWEETEST DAY WINERY TOUR SPECIAL"
Saturday, October 21

Surprise your sweetheart with a "Sweetest Day" celebration he/she will remember for a long time. Take your sweetie on a day long excursion to some of the wonderful wineries of the Lake Erie Shores & Islands Wine Trail. What better way to enjoy a romantic day than tasting wine and enjoying the beautiful fall countryside while sitting back and allowing Northcoast Grapevine Tours to be your guide to Ohio wines!
NGT is now offering a special Sweetest Day Winery Tour package for couples. The special will include a tour to 4 wineries along the Lake Erie Shores & Islands Wine Trail. Tastings at each winery are included as well as snacks, chocolates and cold bottled water. The tour will run from 11:30 a.m. until approximately 5:30 p.m.
Contact us at 440-282-6598 or email us at info@northcoastgrapevinetours.com to reserve your seats!