"Sweetest Day Romance" Special, Oct 20th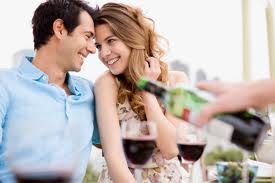 October 20, 2012 @ 11:00 AM
"SWEETEST DAY ROMANCE SPECIAL"
Friday, October 19th and Saturday, October 20th
Surprise your sweetheart with a "Sweetest Day" celebration he/she will remember for a long time. Take your sweetie on a day long excursion to some of the wonderful wineries of the Lake Erie Shores & Islands Wine Trail. What better way to enjoy a romantic day then tasting wine and enjoying the beautiful fall countryside while sitting back and allowing Northcoast Grapevine Tours to be your escorted driver!
NGT is now offering a special Sweetest Day Romance package for couples. The special will include a tour to 4 wineries along the Lake Erie Shores & Islands Trail in addition to lunch and tastings at a designated winery.
Cost per couple $200.00
Please email us at info@northcoastgrapevinetours.com or call us at 440-282-6598 prior to registering to ensure seat availability as seating is limited! *Pick-up location within reason to Lake Erie Shores & Islands Wine Trail.